This is the most unneeded thread ever, right?
Castoria is good. Summon for her
Basically, if the Servant is Arts and has an AoE NP, they can loop now. Even Shuten, with a 1-hit Arts AoE NP, can loop once she gets her 30% battery *I think .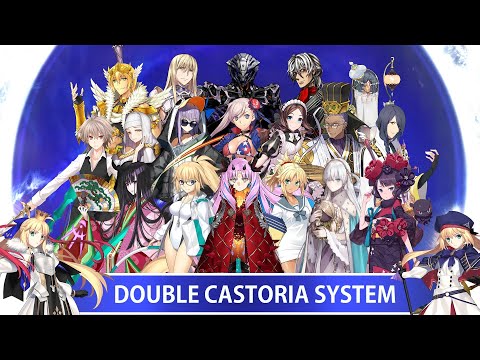 Space Ishtar?
Hokusai?
Salieri?
Kiara?
Jason?
Odysseus?
Shikibu, Schez, and Anastasia?
Sieg…Paracelsus…Gong…Summer Musashi…Fionn…Summer Jeanne and Mordred…everyone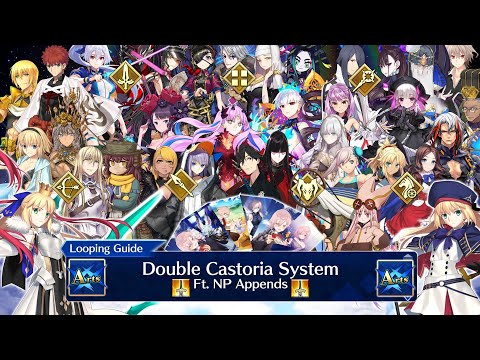 Even more (mostly with newer Servants - Ruler Moriarty, Zenobia, Mysterious Ranmaru X, Habetrot) that weren't around when xNaya did theirs.
Basically, with 3-3-x nodes, go wild. Some, like da Vinci Lily, Spishtar, or Muramasa, can even do 1-1-x nodes.
Geronimo works with just a regular Kscope and plugsuit Waver. And he hits for 60k/each in wave one, up to 150k/each in the final wave. Phantom works.
Also yes, Shuten can do it.
---
Now, looping is great for farming. Very brain dead. Farming is like 99% of the game. But she is great for ST people too. For instance, Vlad has near-universal class advantage as a Berserker and can do crazy things for boss fights. Archuria can loop really easily now - Castoria basically guarantees it.
---
Castoria also has really good survival tools. Her S3 has a 1-turn targeted Invincibility, but then her NP also has the ability to clear debuffs from all allies and applies a 1-time (well, overcharge increases the number of times) special Invincibility that can't be bypassed by an Ignore Invincible skill or NP. This will let her stack pretty dang well with the upcoming Himiko Armpit Ruler who has a selfish Invincible as a skill but more importantly has a way to increase NP overcharge by 2. So you use her NP, then Castoria's, and you've 4 hits of Invincible. Usually, you're getting attacked at most 3 times per turn (3 total actions, might only be a couple of attacks). Then, the 2nd Castoria NPs the next turn, and you have 3 more uses. Rinse and repeat.
This isn't the usual discussion because yes, that just feels unneeded. We all know Castoria is bonkers and broken. We've known that since her release - this wasn't something where an interlude or another servant suddenly made her viable (like how the Valks or Atalanta were suddenly shot up by Skadi being released; or MHX needing a ton of skill upgrades).