You all knew this was coming.
@kuu0 @rmunteanu599 @LeiCiel @Arcana @Pokute @MastroGillord @elyon13 @valkyrieStar23 @Thisoldworldkeepsspi @Nytfall @Azurem @oduime @Rambukala @GamingBro1 @Moop @Kayo_Rikou @Wyan @Yunchii @Waifu69 @ArtificialSidehoe @TitaniumWorm @namtap032892 @OisuKi @gott_ist_tot @Grim3xus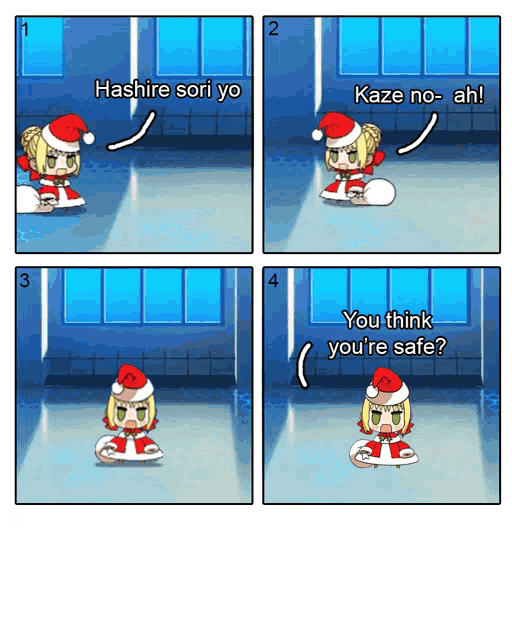 No, I don't
PADORU!!
I just want more cool, badass OP bros in the game tbh. The waifu saturation just gets to me now…

Begone, thot umu.
You can have all of Christmas weekend, from the 24th to the 26th
I do accept Christmas fanart though.
Christmas Bryn/Anastasia/Nightingale/W/Blemishine/Rosa are all welcome
yeah that happens in every gacha, but fate for me is kind of an exception since they have a pretty big amount of husbandos
At least give me hot, horny, snu-snu ones like Scathach, Kiara or Kama. Or maybe majestic and elegant ones like Anastasia or Skadi. Enough of the moe cliche stuff…

Why it's my top rn. It's slowly losing the balance tho… the ratio is simply getting skewed…

where the hell is the moe in a dimesional chick demon with glasses?
bonk bonk bonk
She's not. The foreigners are actually pretty tasteful come 3rd ascension. But that Kabuki one is~

But meh. I guess everyone has their own tea to drink~

I'm just being honest yo~
Some people would like to bonk bonk bonk Nightingale
I like strong, spank your ass women too, so Atalante Alter, Gorgon, Semiramis and Penthisilea are pretty high in my book too~

Nightingale's more likely to do the bonking if we're being honest.
That artist made big waves to the Nightingaledom tbh~

Who's the girl on the balcony?