Very nice
I'm grateful, but well, could've been Skadi~

Thanks. We should be fine, vaxxed and boosted but it's really knocking us down.
Get well soon, man~

Got another poll going
I don't know who to vote for… it's really tough
Wow my internet is horribad today, shite's taking forever to load
Me neither, can't say I've really thought about who deserves a higher rarity alt among them. Midnight would be a pick but I think he's good enough despite low rarity status
There were hints about Kroos during last Spring Festival right?
So it's nice to get the poll in before the next Spring Festival where there might be hints about the next one
As both Kroos and Lava are Reserve Op Team A1, I guess the safe money would be on one of the other three from that team to be next in line
Figure it's going to be a long wait for the 2 stars, but then maybe if that's true, they'll get 6 star alts, or something completely different
Picked Yato, Melantha and Orchid. I could see their designs being pretty good if they get one. Fourth choice would be Beagle 'cause I need her alive~

I replaced Mudrock with La Pluma in my annihilatio auto.
Using her skill to murder the ends of waves quicker cut the clear time down by over a minute
Oh so she can solo the wave with a bit of help from BP huh, maybe I can remove nearl from my clear and see how it goes
BP kills everyone in her range while they're waiting by the red boxes, so Pluma only has to deal with the top lane. She can easily handle 2 enemies at a time.
Hm hm, I have Ash helping on the top so maybe I can use her to replicate a similar result, I'll just try it out once
Ash wasn't enough to replicate that strat, also it's quite difficult without Skalter's healing as well, Ange can heal a bit but not under continuous attacks
@ArcanaApocalypse
New Modules Leak
(Dreadnought, Merchant, and Ling)
1.15% ATK scale when blocking
Nearl Alter: +230 HP +70 ATK
Franka: +150 HP 60 ATK
Conviction: +50 ATK 3 ASPD

When dying, fully restore hp, max hp -60%, gain 30 ASPD (once per deployment)
Skadi: +300 HP +55 ATK
Flamebringer: +300 HP +4 ASPD
Matoimaru: +270 hp +35 ATK

DP drain from 3 to 2
Lee: +200 HP +55 ATK
Mr.Nothing: +150 HP +45 ATK
Jaye: +35 ATK +35 DEF

Same as Deepcolor
Ling: +100 HP +30 ATK
Invitation to Wine leak
CG









Characters













Background













Source: from AK CN data if you want to know
Also Ling theme song
, name is fucking hard to translate right tho, raw meaning is Drunk Flying Dust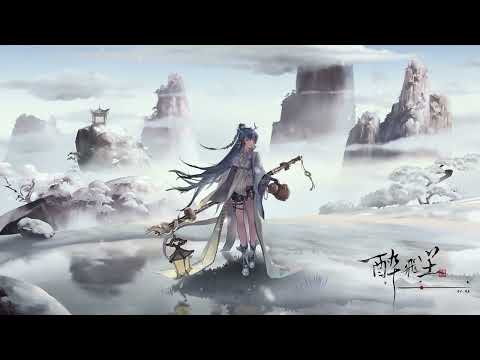 Oh hey skadi has a revive now… how useful will that even be I wonder, I wish there was some immortality to accompany that
I wish it has reduce redeployment time, that would be better than just a one time gut per deploy
And Merchant + Ling has the better module for them. From 3 to 2 dp consuming is a big deal, Ling has more summons to fusion