It sure is taking it's time.
I expected it hours ago when I saw 2950 posts…
Slow day for the first day of an event
Maybe people are too busy enjoying Friday night?
Sure is.
I'm not even an Ushi fan, but that Mini version of her is just too adorable.
Hmm… New badge is coming soon. Poster tier 2. But I don't know exactly how many posts are required
I just finished P3 FES before Christmas.
Btw, playing Worms Armageddon and seeing Goredolf blast Beryl with a Holy Hand Grenade + Anti-Gravity so he flies right off the edge of the map was amazing. Especially followed by:
Goredolf shows no mercy.
NGL, it's nice to replay this game…
The ambiance of the game is just so much more visceral compared to P4 and P5…
I agree. It really does have the most powerful and effective atmosphere of the three.
The Evokers alone put it on a whole 'nother level…
None of this summoning and destroying a card or removing a mask stuff… No, you gotta put a gun to your head and pull the trigger.
And that alone shows their resolve is completely different. Like, sure… You know it's not really a gun, but still…
PSP stopped working years back, but I'm glad I got to play P3 on it
Well, it just got released on modern platforms.

It directly ties into the theme of Memento Mori. They gain the ability of Persona by facing death and their own mortality (or "Burning their Dread," if you will). And every time they put that barrel to their head and pull the trigger, even if it isn't "real," it psychologically still puts them in that headspace.
It's a really nice touch. While P4 and P5 embody the idea of Shadows and Personas more accurately, P3's way of tying everything into Memento Mori is really effective.
Hell, even the music sets the tone.
I always felt that the lyrics for Wiping All Out were pretty nice.
"I'm not a Princess. Not your cutie girlfriend, oh no."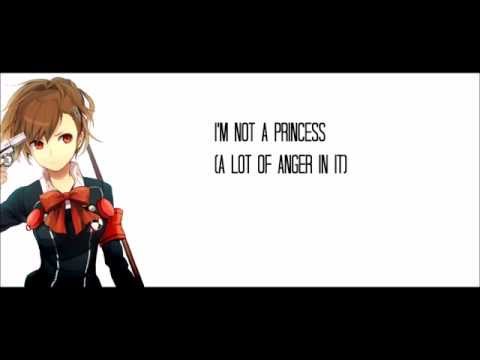 This piece of lore reminds me of fgo Ozy
@AdamGray @Deadsocialskills
Summary



I finished the Ely Realm at Inferno for the first time with HoTr and HoR, and finally HoR is at SS

@gott_ist_tot
@ThatSmugGARcher
@Grim3xus
@Alex11
@Waifu69
Thinking about that automated AI generated historical figure chat app, and…
Did they accidentally create the throne of heroes?
How do evplers work anyway? They just a captive bolt gun?