The0blibionknight posted a video yesterday and I wanted to share it.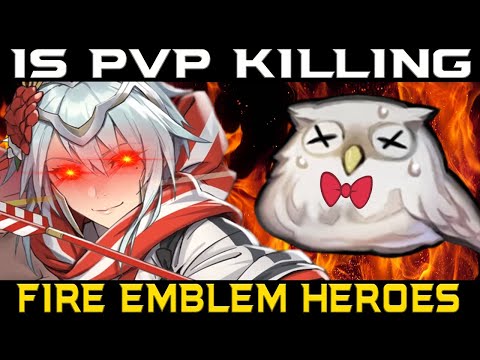 The guy hits the nail on the head:
It's not so much as "pvp is killing FEH" but instead, making whatever little daily/weekly/monthly rewards we get compared to other mobile games locked behind a gatcha paywall makes it almost impossible for a newcomer to succeed and keep interested on the game.
Those of us who still play is because either we are longtime fans of the series and feel attached to the characters, or because we have invested so much time and/or money on this game already that we just simply cannot stop playing, meaning we are constantly committing sunk cost fallacy, and probably will keep until the game closes.
I often chose to consciously ignore it myself just to avoid regret but, I can see very clearly how IntSys screwed us even more with FEH Pass. It may have been the right move to keep the game afloat economically, but if a game needs to latch onto their existing fanbase in order to keep on living while also being incapable of enticing new players, can it be considered a good game anymore?