Final Ascension Animations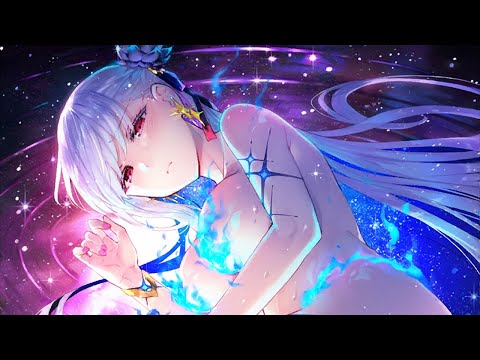 Source: Atlas Academy
Availability: Limited
Stats @ Lv 90:
HP: 11790
ATK: 13213
Internals:
QQAAB, A Noble Phantasm
Q-4, A-3, B-3, E-5 hitcounts
NP Gain: 0.52
Defensive NP Gain: 5%
Star Gen: 6.1%
Death Rate: 5%
Star Weight: 20
Gender: Female
Attribute: Sky
Alignments: Neutral Evil
Traits: Female, Servant, Divine, Humanoid, Weak to Enuma Elish, Riding, Sky or Earth, Demonic, Child (Ascension form 1)
Passives:
Magic Resistance A: Increase own Debuff Resistance by 20%
Riding A: Increase own Quick Card performance by 10%
Avenger B: Reduce Party's Debuff Resistance by 8%. Increase own Defensive NP Gain by 18%
Oblivion Correction B: Increase own Crit Damage by 8%
Self Restoration (Magic) A: Regen 3.8 NP Gauge per turn
Independent Manifestation E: Increase Crit Damage by 2%. Increase Death Resist by 2%. Increase Mental Debuff Resistance by 2%
Essence of the God of Love B: Increase own Damage by 225. Grants self Charm Immunity
Skills:
Skill 1: (8 - 6) CD
Apply a (20 - 30)% Arts Buff to self (3 turns)
Apply Evade to self (2 times, 3 turns)
Skill 2: (9 - 7) CD
Apply a (10 - 20)% NP Damage Buff to self (3 turns)
Apply Charm to all enemies with a (50 - 100)% chance (1 turn)
Skill 3: (8 - 6) CD
Charge own NP Gauge by (30 - 50)%
Apply Buff to self that triggers an Effect on face cards (3 turns)
Effect applies "Burning Love" trait to enemies when hit with face cards (3 turns)
Apply a Special Damage Buff to self that scales with the number of "Burning Love" trait stacks on an enemy. 10% per stack and maxes out at 10 stacks. (3 turns)
NP:
4 Hit MT, Arts NP
Deals (450 - 750)% damage scaling with NP level
Deals (150 - 200)% Supereffective damage against enemies with Charm (Scales with OC)
Apply a (20)% Def Debuff on all enemies.
Append Skills:
1st: Increases the performance of Extra Attack Cards by (30 -50)%.
2nd: Starts the battle with (10 - 20)% NP Gauge.
3rd: Increase own damage against Lancer type enemies by (20 - 30)%
When on the field, apply a (30)% Special Damage Buff against Charmed enemies to the party