Campaign to commemorate the release of the Fate/EXTRA Last Encore Blu-Ray and OST to run from the 14th to the 21st.
There will be a special login bonus during the Campaign that rewards two CEs.
"Fragment of the Moon"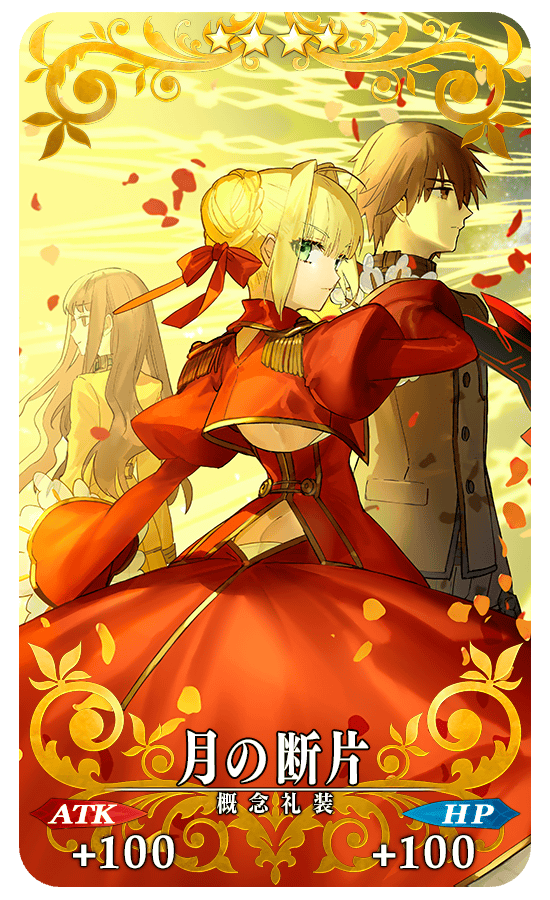 "Bouquet of Brilliant Roses"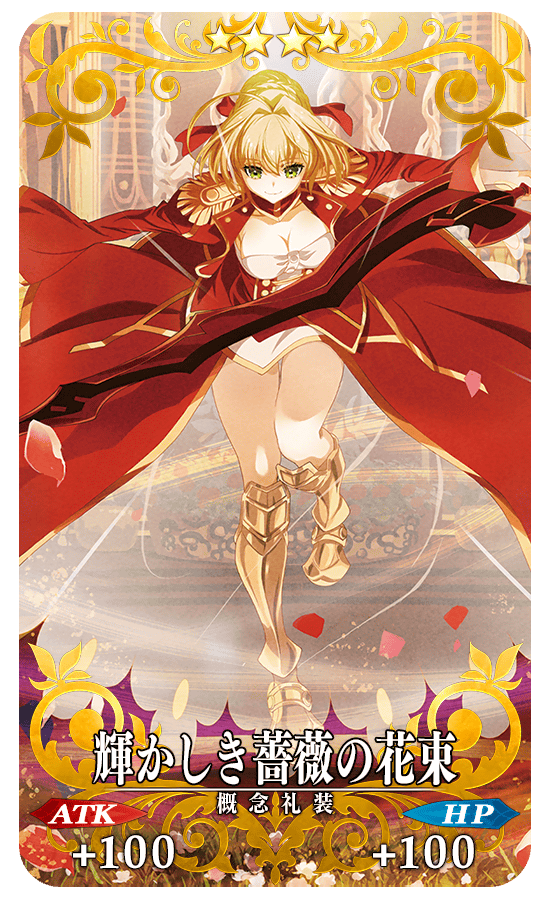 The Memories of the Lunar Sea Mystic Code is now free for players who have completed the SE.RA.PH Main Interlude.
All Fate/EXTRA related Servants will have increased success chance when leveling and increased FP Gain when chosen as Support.

Banner featuring Nero and Nero Bride
Campaign info