Apparently one ice skater wasn't enough, and so we have not only da Vinci (Rider) but Melt has taken to the rink as well with the help of an army of adorable penguins.
She also chased after the Arts AoE meta, following the recent footsteps of that same da Vinci and Musashi. Now, is the third time the charm or does lightning not strike thrice?
Skills:
S1 is an Arts buff with over 100% uptime, lasting for 5 turns and having 4 turns of CD at max level. It's allowed that freedom because it isn't a huge value - only 20% - but you'll manage 40% every once in a while…or more often if you have a Tamamo or two.
S2 is a paired Invincibility with a buff that blocks her buffs from being removed, so niche gameplay for bosses/CQs/wild Amakusas or Ibarakis. It also changes the field to (Waterside) for 3 turns. She's not a support for like Jeanne Archer/Martha Ruler/Nero Ruler, but it helps herself.
S3 is a NP drain that drains from your allies
Talk about a needy celebrity. It charges her own gauge by the amount drained, so this is potentially aa 60% battery, taking 30% from each of the other Servants. It increases her star gather for 1 turn and then her attack for 1 turn by 50%. This makes like Waver a better support potentially than Tamamo, since two Wavers means 40% team batteries that she can take from instead of Tamamo providing nothing (I'd probably still take Tamamo for the Arts and NP damage buffs myself).
Skill (and Ascension) Mats:
Shells, Horns, Feathers (11), Steels (10) for her Ascension mats. More Horns (total 29), Shells (42), Frost (60), and Eggs (24) for her Skills.
Those aren't the easiest mats, with Frost/Steels/Eggs locked to the Lostbelts.
Mat Farming Locations and (Approximate) AP Cost:

Frost/Shells (Crushed Village, LB1): 3,612 AP (All Shells + 43 Ice)
Frost (Yaga Moscow, LB1): 802.4 AP

Horns (Initiate Point, LB4): 1,893.7 AP

Eggs/Feathers (Land of Eternity, LB4): 1783.1 AP (All Feathers + 8 Eggs)
Eggs (Dival, LB4): 3,612.8 AP

Steels (Castle of Snow and Ice, LB2): 538 AP

Total: 12,242 AP/// 43 Days (Natural AP regen)// 87 Gold Apple Refills.
Verdict:
I'm not a huge fan of her S2, not because it's bad, but because I'd mostly use her for farming and so it isn't a useful effect. S1 is good because you can make it permanent, but S3 packs a larger buff for that 1 turn
I'd go 1—>3—>2, probably. (You don't farm in advance for your waifu's mats? SMH my head I'm so disappointed in you).
NP:
Her NP is AoE Arts with a couple of nice effects - on (Waterside) fields, it'll remove Evasion buffs. This is a small thing because of wave clearing + Invincibility buffs existing, but it's something since she can make the field (Waterside) instead of having to hope like Martha or Jeanne. It ignores DEF, again a niche effect. And finally it gives Stars based on OC, which can be nice on wave 2 to set up her Mana Burst and star gather on wave 3 where they have more HP.
It's not bad for damage, hitting for more than her only Arts AoE competitor Fionn on burst turns with her S3, even though he's had an Interlude and a few RUQs (and he also has a burst turn damage buff on his S3).
NP Looping: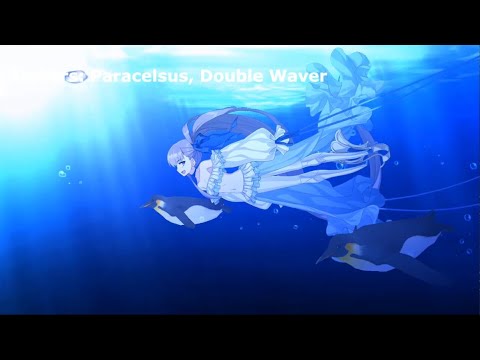 Paracelsus/Waver/Waver without MLB Scope
Bride/Waver/Waver without MLB Scope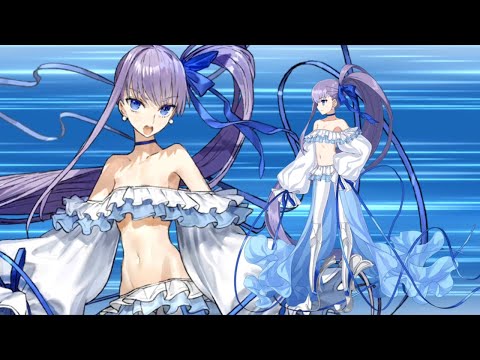 Waver/Paracelsus/Tamamo, no Scope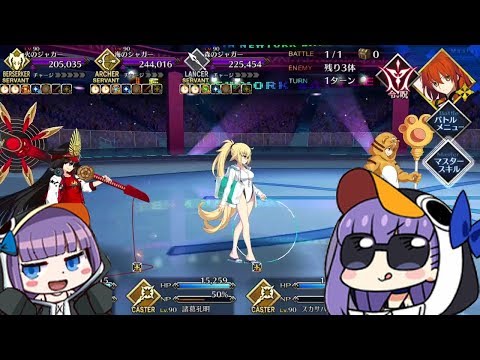 Waver/Skadi/Paracelsus looping that annoying Jaguarman CQ from last Gilfest (where they would gain massive card resistance based on who was last hit and stuff, I hated it). Also has Lanling and Tamamo bc this is a CQ so the enemies just have break bars and can still act to kill people off.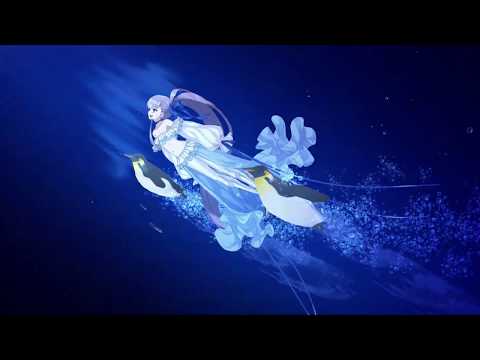 Tamamo/Bride/Paracelsus without Scope but with MLB Magical Girl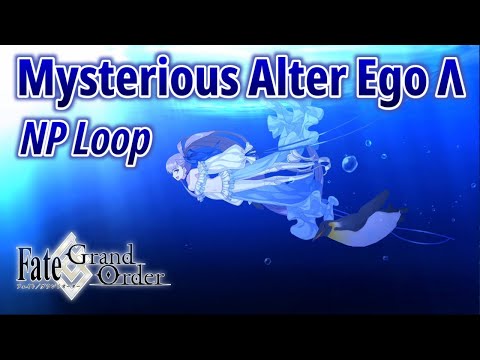 Castoria/Tamamo/Waver
So yes, she can obviously loop with quite a few options. None of those even showed Asclepius and he's normally pretty good for that as well, especially at higher NP levels where you don't need as many damage buffs.
Final word
She's not as omniuseful as Musashi or Space Ishtar will be, and doesn't help the team NP like da Vinci. But she's pretty good. In about a year and a half we'll get Vritra, and I'd still say Melt's a good option. Erice is free as a welfare next year, but won't loop because of Instant Death. And then Percival in almost exactly 2 years if you're into himbos. She's better than Bunnytoria though so if you're pulling for that banner this is a nice pickup to get along the way.