AoE Arts Rider is one of the rarest NP types in the game. We currently have 3: (JP has 1 more with Habetrot but that's not important right now).
Summer Mordred
Baby Vinci
Odysseus
What makes him stand out? Well, his kit is about survival more than anything else. Normally his, but you don't have to do that. S1 provides a team color buff for 3 turns, for both Quick and Arts cards. You target an ally with it, and then the other 2 party members get a Taunt applied for the next 3 turns. This can be used for helping out someone fragile - say a Quick or Arts 'Zerk like Vlad, Salome (who with her S3 can't normally be buffed defensively, I love this for her
), MHXA, Angry Cat, Robo Horse, whoever. I'll quote from the GP review for this as well:
Swapping out one of the focused Servants turns this into a proper 3-turn taunt on one Servant at a time, which is also a powerful effect for difficult fights.
So this is a powerful skill with some great potential, SO LONG as it isn't a fight against one of those annoying AoE spamming enemies like giant demon boars or demon pillars. Poster Girl was a great CE because of the 3-turn taunt, and that's what this skill is on demand.
S2 is much less interesting to me, and that only becomes more true as time goes on and we get Castoria's batteries + every single servant that releases gets a battery it seems. It's a 30% NP charge, a 1 turn star absorb (nice, but he's a Rider without any other crit damage buffs so a) he doesn't need help gathering stars and b) he doesn't have a huge use for them). Then it's a 5-turn Charm immunity on a 5-turn CD. So permanent, basically. There are certainly CQs and boss fights that rely on charms being thrown around, so it's a nice thing to have but mostly you use this for NP looping.
S3 is him stealing from Achilles but also doing it better. It's a 1-turn Invincibility; a 3-turn 30% Defense boost; and a 1-turn buff removal resist. Again, there are certainly CQs and boss fights that rely on stripping you of your buffs. I hated the Bull of Heaven so, so much. I will never stop being salty over it. But I feel like he's clearly being geared for CQs with this kit - he has a lot of staying power, even with HP that's right in the middle for his class and rarity.
Continuing his seeming bend toward challenging content, his NP has a pre-cast Defensive buff removal (so it'll hit through Evades/Invincibles/Defense Buffs/Arts Resist Up/I'd assume NP Damage resists?) and a pre-cast NP Damage buff. Sadly, that's just for 1 turn so it can't snowball through looping. There's no interlude for it at this point.
It deals more damage than da Vinci's at any given NP level, usually by about 2k/enemy neutral. Mordred NP5 does only slightly more than Odysseus NP 1.
Yes he can loop.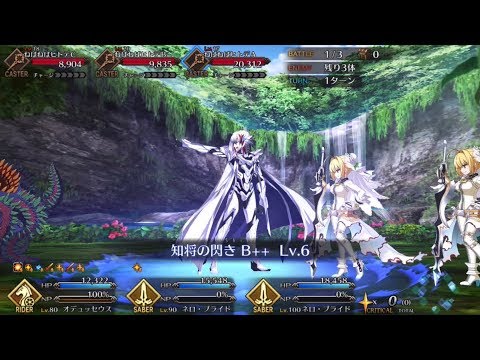 MLB Scope/Bride/Bride/Tamamo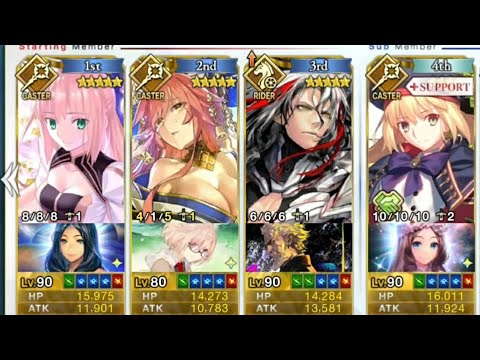 KScope/Tamamo/Castoria/Castoria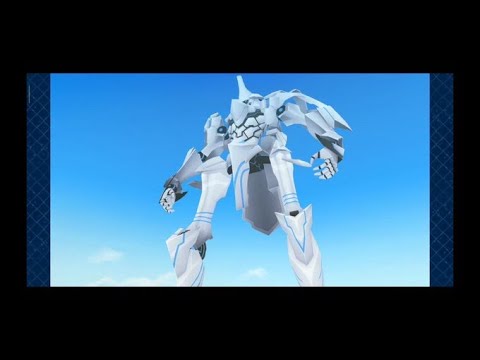 50% starting charge/Bride/Bride/Paracelsus
So who's the best of the 3? It depends.
Mordred is much better as a pure NP spammer, so long as you can hit enough damage. She's long been a standout for lotto farming since she doesn't need a starting gauge CE to refund to 100%
da Vinci is better IMO for nodes that have a non-Caster enemy in the 3rd wave where you need a different DPS, and especially so if you're short on self-charging options/care more about bond points than making things easier for yourself. For instance, I'm farming for Teardrops right now and it's 2 waves of Casters followed by an almost 300k HP Archer boss. I'm able to use this team since da Vinci provides 50% charge for Bryn by the third wave.
So in general, if you need NP spam from everyone on the team, go with her. A da Vinci/Tamamo/Tamamo team will just keep on being a beautiful journey turn after turn after turn.
If you need someone to help a party member survive, with some NP spam, that's where I'd call in Odysseus.