Hello everyone! During the past couple months back when I posted this, I've been working on a side "project" of sorts, which consists of extending VGMs that haven't been extended on YouTube.
Feel free to watch or track this thread as I'll use it to post future VGM extensions, I expect it to be revived from time to time which is .
However, please stay on topic, it's much appreciated!
Do I take requests?
Yes, but preferably based on OSTs of games from older consoles like the SNES, or tracker music (extensions like: Module (.mod), Extended Module (.xm) or Impulse Tracker (.it) to name a few) as these are more likely to stay afloat for longer.
If there's no status viewer for the console for which the music was made, I'll use the old Goom visualization (homepage) or any from ProjectM.
Preview of the old Goom visualization, since it's almost unknown and it's an entirely revamped thing nowadays (this is NOT an extended track):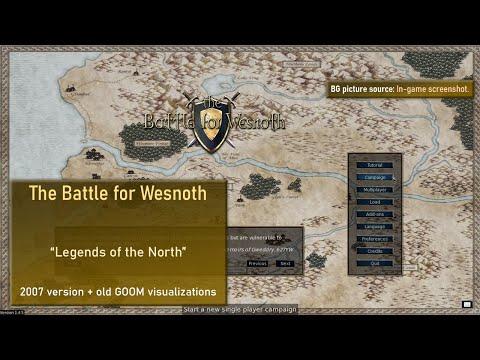 Example of an extension done with ProjectM visualizations: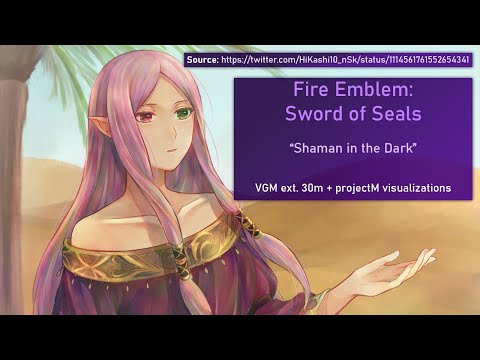 Notes about requests
Any console VGM should be fine as long as it's relatively old, but I'm preferring SNES music, or tracker formats.
I should be able to record up to an hour or two just fine, but I think 30m is an ideal length.
Your request may take a while to be fulfilled, from hours to even days or weeks, this depends on the availability of a computer and other things, so I appreciate your patience.
It's preferred that the VGM was never extended on YouTube.
For requests, it's highly preferred you contact me at my channel, since I'm more active there. Commenting on any video is fine of course.
Links
Here's the full list of VGMs that I've extended so far:
https://www.youtube.com/playlist?list=PLZoV5ZTFJImxUi3KMxpKGEgkGDhBvUKAQ
And some examples for you to listen from here if you like: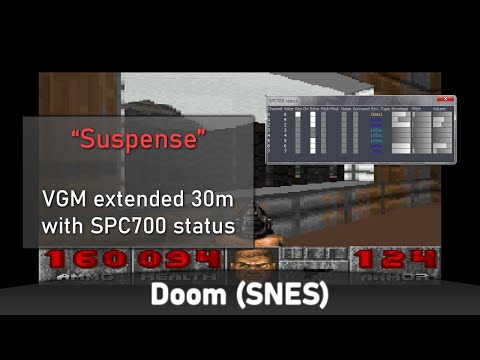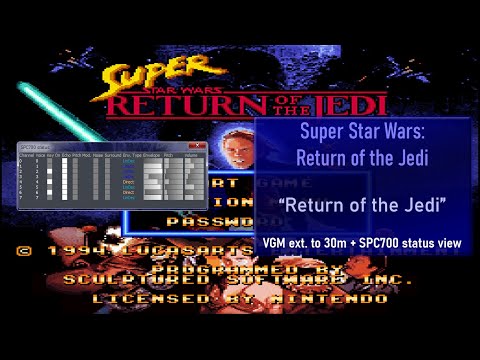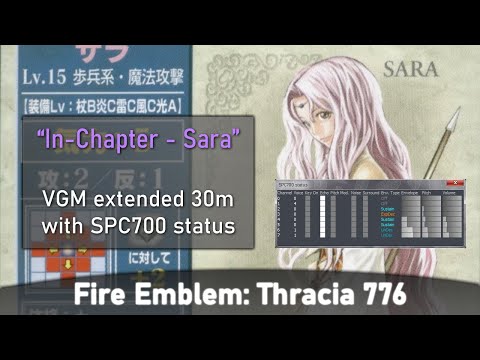 Additionally, here are a very few ambiance sound effect extensions, but I don't do these as often:
https://www.youtube.com/playlist?list=PLZoV5ZTFJImyLh8AvSUl6AQgH40tLVqe2
Glossary
(Contains 3 terms)

---

SPC700: the sound processor in charge of processing all audio-related commands on the Super Nintendo Entertainment System and part of the SNES APU, which is a hardware subsystem that houses all of the audio-related components including the digital->analog converter and the ARAM. Some features include heavily compressed and sampled instruments, 64KB of ARAM (of which 58KB is allocated to samples), white noise generation up to 32KHz, 32KHz sample playback rate, ADSR/Gain envelope, pitch modulation, etc.
Tracker music: refers to the kind of music composed with tracker software such as OpenMPT. Tracker music presented on a grid in which you can view the semitones, octaves, samples, etc. written with the software. On the topic of trackers, FamiTracker is a neat one because you can compose NES-like music with it, I recommend checking it out if you're interested on that kind of thing, for SNES it's on a whole different level mostly because the learning curve is different as the audio subsystem introduces a lot of new features compared to the SNES, but SNES Tracker and OpenMPT with SNESMOD are some good start points.
VGM: acronym for "video game music".

---
That's it
Thank you for reading this post and I hope you've liked the idea.
Originally, I was thinking of placing this topic in #fire-emblem-heroes:fehfluff with #off-topic tag to see if this draws the interest of more people, and, after a while, move it to the #lounge so that it's easier to find but… I've decided it might not be a good idea and not worth pestering the mods for this, so… here we go, straight onto a not-so-active section, anyway, new extensions will be posted in the comments if I'm around, but you'll get early-time notifications by subscribing to my YT channel.