I recently started replaying a couple old games just for the sake of finding ways to enjoy my free time while keeping my ass away from gachas, and I came across this guy named Erick Landon on youtube while watching SMT Nocturne guides.
I've found his videos to be hella interesting, the guy seems like he's very knowledgeable about the RPG genre all across different platforms and also other non-RPG games. I totally recommend watching some of his videos if you like the RPG genre.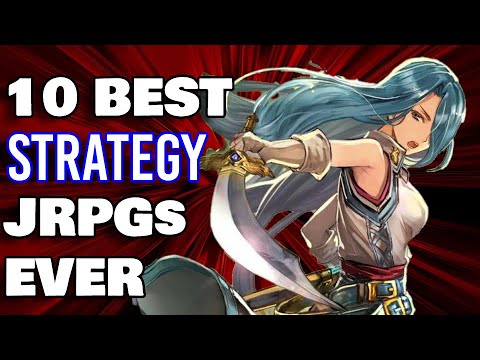 Just recently watched this video and also wanted to share my own top 10 strategy RPGs, and if you'd like, tell me yours. This way other people like me may be able to find a hidden gem they are missing on. For my own top 10 favorite strategy RPGs I'll be limiting myself to just 1 iteration per series, but feel free to make your own top 10 as you'd like.
Fire Emblem: Radiant Dawn (Wii)
Shin Megami Tensei: Devil Survivor (NDS)
Advance Wars: Dual Strike (NDS)
Radiant Historia (NDS)
Duelyst (PC)
Tactics Ogre: Let Us Cling Together (PSP)
Final Fantasy Tactics: The War of the Lions (PSP)
Pokémon Conquest (NDS)
Breath of Fire IV (PS)
Ragnarok Tactics (PSP)
Also, a poll about enemy engagement:
What style of combat do you enjoy more on your RPGs?
Real-time RPG
Turn-based RPG